Dive into the wondrous water world of our new exhibition for children between 3 and 7 years!
Do you want to make waterlilies bloom? Explore the colourful world of water creatures? Make water resound? Or build waterwheels? Slip into costumes on our water stage?
Experience all the things water can do! An exhibition by the Grazer Children´s Museum FRida&freD.
Powered by dieINDUSTRIE.at
On the way through an exhibition, in which everything moves, flies, swims and walks! For everyone aged 8 and above!
Get weaving to find out what hovers in the air und floats on water. Built an electric motor and then you are being pulled magnetically into the next workshop-laboratory. There you can take off high with a crafty rocket or feel solid ground under shoes made by yourself. In the future bus you can whizz through the city and design you own means of transport of the future. Are you ready for take-off? Let's head to new shores! An exhibition by the Grazer Children´s Museum FRida&freD.
Generation blue – Waterlab
Can water run uphill? Does a diver has to get wet? Where do liquids go?
In the Generation Blue Water-Lab young explorers can carry out physical and chemical experiments with the element of water. They explore its physical states and discover the amazing features of water! For young explorers between 8 and 10 years old.
Groups: Telephone reservations required by calling +43 (0) 316 872 7700
Individuals: Friday and Sunday from 13.30 till closing and on Saturday all day (no reservation needed)
The fabulous laughter machine (German)

Age: 3 – 7 years
Duration: 1 hour
Individual visits: not possible
Groups: Telephone reservations required by calling +43 (0) 316 872 7700
Spekumatius has got his hands full! The inventor of the kingdom must invent a machine that makes the princess laugh by tomorrow. Join the inventor in his workshop and build a fabulous laughter machine with him!
For groups (by registration) 3 – 7 years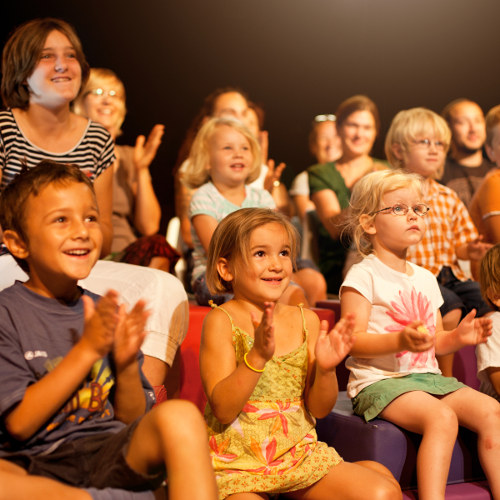 The FRida & freD KNOPFtheater!

From 4:00 pm every Thursday to Sunday, our stage plays delight audiences aged 2 and above. Make yourself comfortable in our theatre and allow us to enthral you with enchanting puppets, adventurous journeys, funny songs, comical actors and crazy characters.
As many of our performances are sold out, we recommend early ticket reservation by calling: +43 (0) 316 872 7700.
Theatre visitors who don't have enough time for a visit to the exhibition are invited to purchase a ticket for the Lümmelzone for € 1.00 half an hour before the start of the performance.
For a performance at forenoon please contact nora.bugram@stadt.graz.at
Summer Academy 2019 – READY – STEADY – GO!
A colourful mix of movement and play for al!
Mon–Fri from 8:00 am to 4:30 pm
For children aged 7 and over! (after attending the first grade of elementary school)
Price: € 160.00 per child per week, including lunch, materials and excursions
Information and Registration:
FRida & freD – The Graz Children's Museum
Friedrichgasse 34, A-8010 Graz
T: +43 (0)316 872 7700
reservierung@fridaundfred.at
Week 1: 08.07. – 12.07.2019 – "Nicht die Orientierung verlieren!"
Week 2: 15.07. – 19.07.2019 – "Komm an Bo(a)rd!"
Week 3: 22.07. – 26.07.2019 – "Hier geht's rund!"
Week 4: 29.07. – 02.08.2019 – "Wasser marsch!"
Week 5: 05.08. – 09.08.2019 – "Schlagfertig"
Week 6: 12.08. – 16.08.2019 – "Sei standhaft!"
Week 7: 19.08. – 23.08.2019 – "TeamspielerInnen"
Week 8: 26.08. – 29.08.2019 – "Parkour: Die Stadt gehört dir!"
Week 9: 02.09. – 06.09.2019 – "Es fliegt, es fliegt!"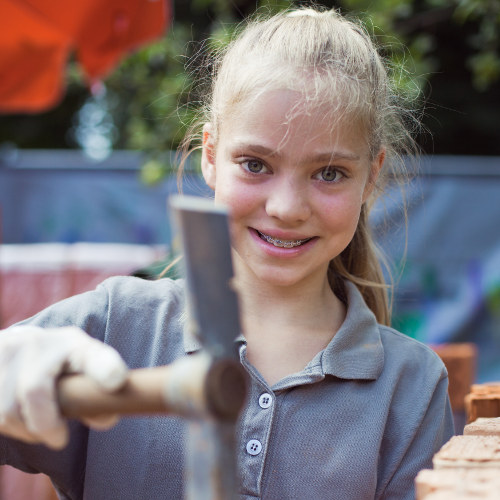 Inventing-Workshops
Thursday to Sunday you can attend various workshops at the museum!
You can build your own camera obscura, bake eatable glass or invent a game.
Be there and become an inventive genius!
Thursday and Friday from 4.00 pm to 5.00 pm
Saturday and Sunday from 11.00 am to 12.00 am and from 2.00 pm to 3.00 pm
The secret of camera obscura
Eatable glass
Let the game begin
Hazelnut meets chocolate
The landing on the moon
The robots are on
On your wheels, stady, go
In the footsteps of Archimedes
It dawns on me
How time goes by
Real Inventors!
You can find all dates for the workshops at All Events (only in German).
Robots learn to see
Inventions from hospitals
A year in the life of an inventors-family
Electronic learns how to smell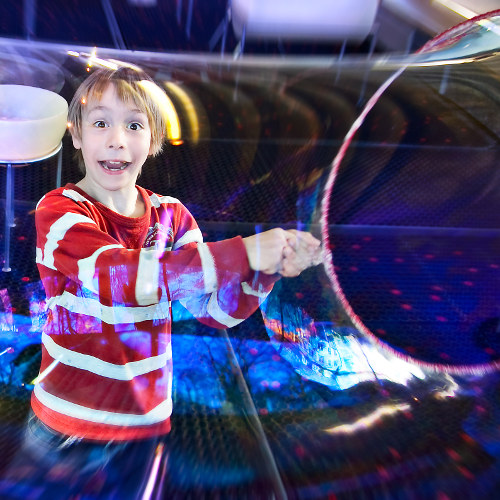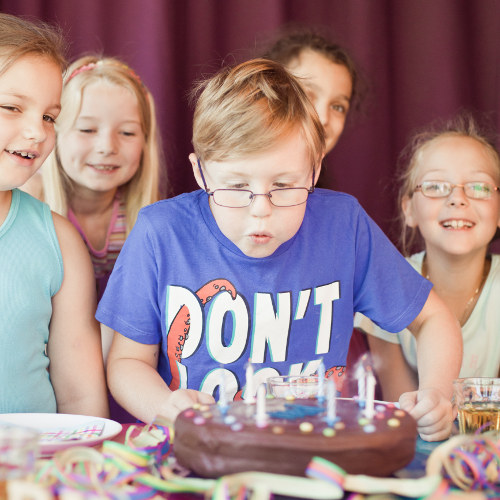 The fun starts here at FRida & freD. Celebrate your birthday with us!
You celebrate indoors and outdoors, in the exhibition and in the festive birthday room, loud and soft, rowdy and quiet, always with your favourite friends. Two members of the FRida & freD staff accompany you through a programme to suit your own taste!
Please bring socks or slippers and weatherproof clothing!
Kid's birthday – three hours
including admission to the exhibition, materials, cake (three flavours available to choose from), snack with organic apple juice and birthday gift.
Price: € 250.00 for up to 10 children, € 12.00 for each additional child up to a maximum of 15 children
Kid's birthday – two hours
including admission to the exhibition and materials. You may bring your own cake and snacks.
Price: € 145.00 for up to 10 children, € 12.00 for each additional child up to a maximum of 15 children
Information and registration
Age: from 5 years
Date by agreement by calling +43 (0) 316 872 7700