A colourful interactive adventure for paint enthusiasts between 3 and 7 years.
Yellow like the sun or blue like the sea? Honey gold or crocodile green? Black like your shadow or would you prefer a bright warm-your-heart red? Mix your favourite colour and paint the world however you like it! You can pick from colour palettes and tools, selecting whatever you need. Leave traces on walls, floors and ceilings, paint slowly or fast, paint laying down or jumping, try different techniques or paint with your eyes closed. Just start painting!
An exhibition by The Children's Museum FRida & freD
Powered by Steiermärkische Sparkasse
An interactive exhibition about money! For everyone aged 8 and above!
Is money the key to happiness?
How can you become rich and wealthy?
Where does money come from?
Why are the important things in life priceless?
Can money alone fulfil your dreams and wishes? Grab your savings book and savings
card and quickly set out to earn money in the exhibition. You'll need knowledge, skills,
patience and a little bit of luck on your journey to riches. By the end of the exhibition
you might discover, however, that the most valuable things in life are priceless.
The deposit for the savings card is € 3,00.
An exhibition by the Grazer Children´s Museum FRida&freD.
Keep your balance – Laboratory 
Keep your balance is our motto! To keep things steady and upright, you have to make sure that the weight is equally distributed on both sides. In our new Laboratory children can try to stay steady while doing simple exercises, or realize the concept of balance by designing and building balance objects.
For young explorers between 8 and 10 years old.
Groups: Reservations required by calling +43 (0) 316 872 7700
Individuals: Friday and Sunday from 13.30 till closing and on Saturday all day (no reservation needed)
Forscherixa is a participatory theatre for children ages 3 to 7. Every year, children dive into a new story and identify themselves with the main character. They embark on an adventurous journey with Forscherixa and explore scientific topics in a fun and active way.
In 2019 Forscherixa helps the inspector on the search for a missing painting.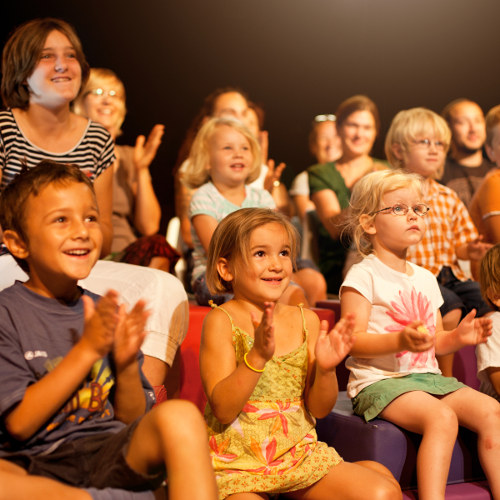 The FRida & freD KNOPFtheater!

From 4:00 pm every Thursday to Sunday, our stage plays delight audiences aged 2 and above. Make yourself comfortable in our theatre and allow us to enthral you with enchanting puppets, adventurous journeys, funny songs, comical actors and crazy characters.
As many of our performances are sold out, we recommend early ticket reservation by calling: +43 (0) 316 872 7700.
Theatre visitors who don't have enough time for a visit to the exhibition are invited to purchase a ticket for the Lümmelzone for € 1.00 half an hour before the start of the performance.
For a performance at forenoon please contact nora.bugram@stadt.graz.at
Happy Holidays!
The FRida & freD Summer Academy
FRida & freD Summer Academy offers an exciting nine-week programme during the summer holidays. The Summer Academy is for children from 7 to 12 years of age, and each of the nine weeks can be booked individually.
The FRida & freD staff members offer a diverse programme with stimulating topics for children on summer break.
Participants go on exciting excursions, get to know interesting people, find out about exciting issues, allow their creativity to run wild, eat together and cool off in the garden's water fountain.!
FRida & freD – The Graz Children's Museum
Friedrichgasse 34, A-8010 Graz
T: +43 (0)316 872 7700
reservierung@fridaundfred.at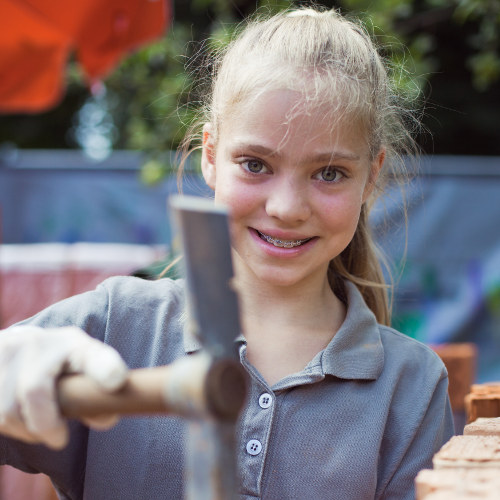 Saturday at Two
This format offers a different workshop each Saturday that matches the exhibition theme.
Reservations required by calling +43 (0) 316 872 7700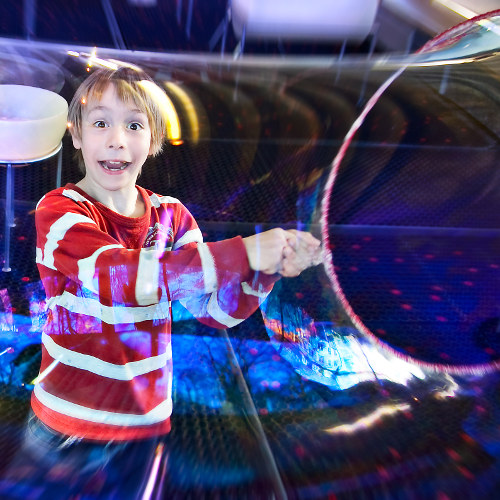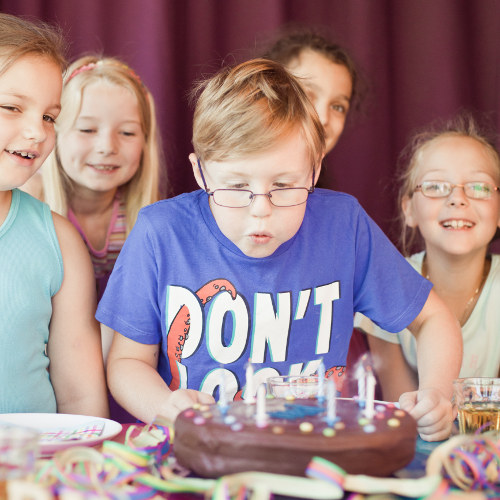 The fun starts here at FRida & freD. Celebrate your birthday with us!
You celebrate indoors and outdoors, in the exhibition and in the festive birthday room, loud and soft, rowdy and quiet, always with your favourite friends. Two members of the FRida & freD staff accompany you through a programme to suit your own taste!
Please bring socks or slippers and weatherproof clothing!
Kid's birthday – three hours
including admission to the exhibition, materials, cake (three flavours available to choose from), snack with organic apple juice and birthday gift.
Price: € 250.00 for up to 10 children, € 12.00 for each additional child up to a maximum of 15 children
Kid's birthday – two hours
including admission to the exhibition and materials. You may bring your own cake and snacks.
Price: € 145.00 for up to 10 children, € 12.00 for each additional child up to a maximum of 15 children
Information and registration
Age: from 5 years
Date by agreement by calling +43 (0) 316 872 7700